Join us: make room for yourself!
Un / Lab offers you the opportunity to work on your project, to develop your start-up or simply to transfer your business to a space that you can make yours, choosing the workstation that best meets your needs.
Discover a stimulating environment and experience it in contact with high skilled professionals. Multiple flexible, economical and customized solutions that allow, with an all-inclusive formula, to have all the comforts available to grow ideas and projects without worrying about the budget!
Discover the included services and the various options.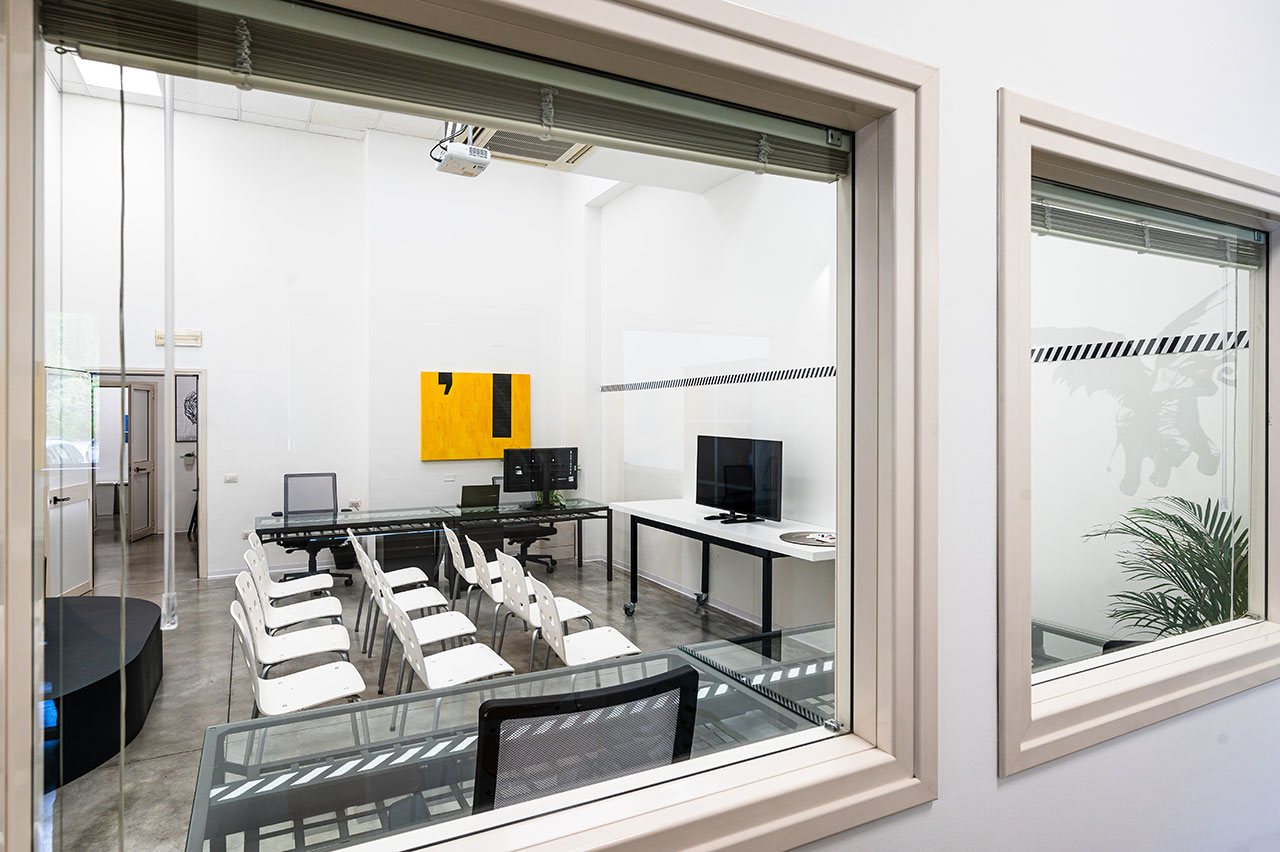 The workshop area is available to professionals and young lovers of the communication, art and culture sector for the administration of professional courses and seminars.
For the workshops we have a bright and elegant room that can accommodate up to 20 seats, equipped with a projector, wall blackboard and internet connection with fiber.
Mid-day rate: 70 Euro
Daily rate: 120 euro
Contattaci per info
We offer the possibility of hosting meetings in rooms equipped with displays for video conferences, technology for conference calls, writable walls where you can write down and delete ideas or concepts.
Mid-day rate: 60 Euro
Daily rate: 90 euro
Contattaci per info